We are available most weekdays, evenings, and Saturdays.
Call or text (540) 358-1494 for availability.
We currently have the following for sale:
Purebred Coop-Ready™ Pullet Chicks $10 Each
Guinea Keets-Straight Run-4 weeks $10
White Rocks-6 weeks-$10
Barred Rocks -6 weeks-$10
Buff Orpingtons-6 weeks-$10
Black Australorps-6 weeks -$10
Araucana/Ameraucana -6 weeks -$10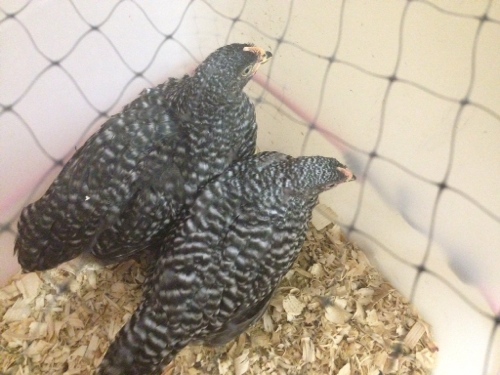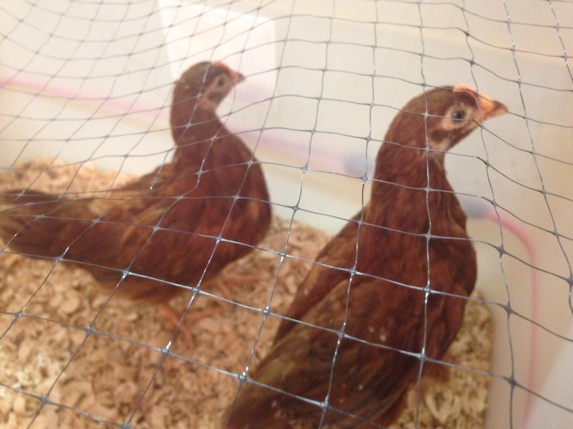 Barred Rocks- 8 weeks-$10
Rhode Island Reds- 8 weeks- $10
The Coop-Ready™ Pullet Chicks are all purebred pullet (female) chicks. Click here for more information on these breeds.
They come with our No-Rooster Guarantee™, which means that if you get a rooster and bring him back plus the receipt then I will buy him back from you for what you paid for him.
Started Pullets $15 Each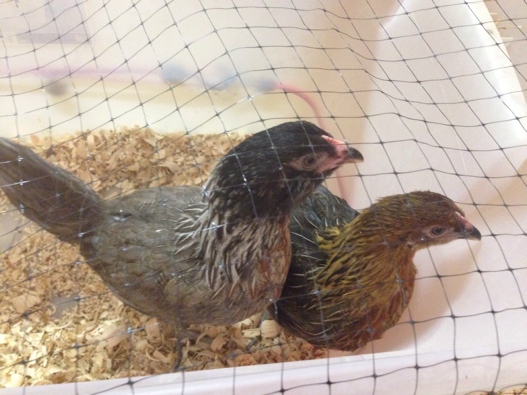 Aruacanas/Ameruacanas- 11 weeks- $15 (Only 1 left)
Just like the Coop-Ready™ Pullet Chicks, these are all purebred pullet (female) chicks and come with our No-Rooster Guarantee™.
Laying Hens $25 Each
We currently do not have any hens in lay for sale. However, check back soon, as we plan to begin selling some of our laying girls soon!
All-Natural, Non-GMO, Non-Soy Pastured Pork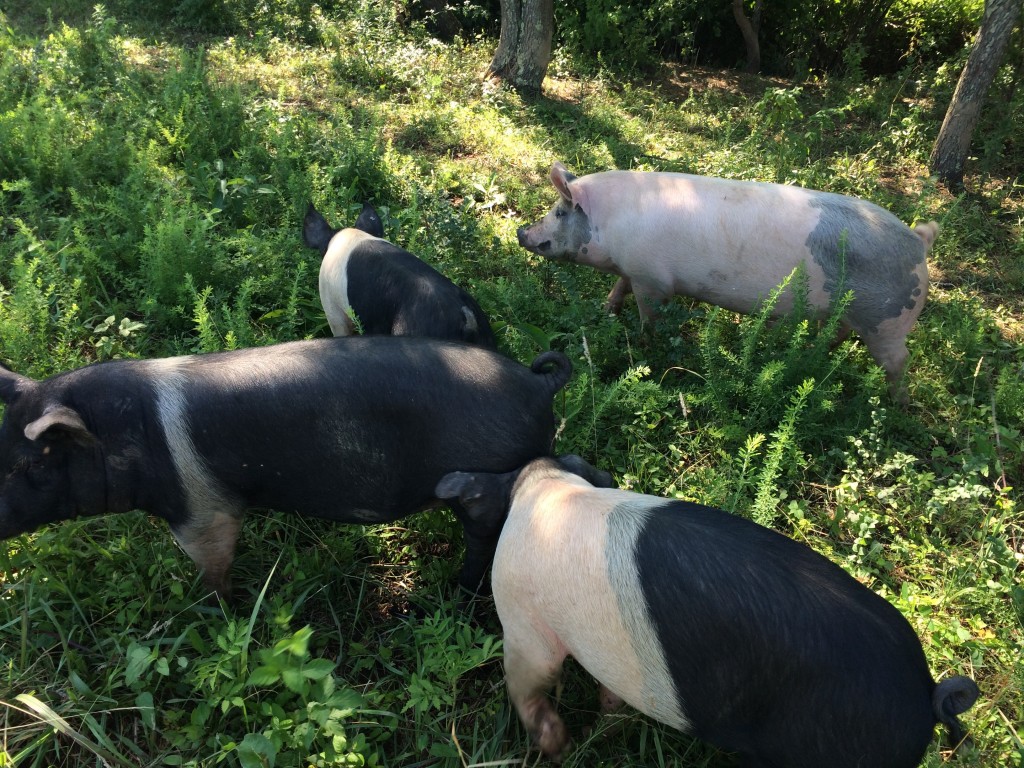 We just got our first pork back from the butcher, and it is delicious! We will have some for sale hopefully by next weekend! Stay tuned!
For more information on what we feed our pigs and how they are raised, click here and here.
We sell directly from our farm, which is conveniently located just south of 460 about 10 minutes from the Bedford Wal-Mart and approximately 30 minutes from Lynchburg and Roanoke. We have been blessed to sell to folks from all over Central Virginia including Bedford, Lynchburg, Roanoke, Charlottesville, Rocky Mount, Blacksburg, and many other localities. We have even had one customer drive from Morganstown, West Virginia!